I never will forget those nights
I wonder if it was a dream
Remember how you made me crazy?
Remember how I made you scream
Now I don't understand what happened to our love
But babe, I'm gonna get you back
I'm gonna show you what I'm made of

recent discovery... fresh.
i'm in love with almost all their products. their mascara could afford to be less black eye esque. but their other products smell amazing! and it's all natural. yum yum.
when i'm feeling thoughtful, i recollect on my high school days where my "style" evolved quite drastically. i'm 21 now.
timeline of my tragedies
ages 0-4: um really? probably my sister's hand me downs. vintage?
ages 5-10: fancy fancy. my mom liked to dress me up.
ages 11-13: uniform school. solid colored polos. black or khakhi slacks. i do recall free dress fridays like once a month in which i made it a point to wear my super cool size 16 glitter BLASTED flare jeans from limited too. yes. i also had light blue corduroys. :O
age 14: i went to a pretty ghetto high school. my adopted style consisted of rocawear, southpole, and so forth. i loved that gaudy rocawear denim jacket... so much.
age 15: cali cool. sorta. roxy, billabong, oneill, split... ya know. i was working on becoming some kind of pro surfer apparently. i only shopped at pacsun. ross occasionally had tank tops that were like $8. that was big spending to me. oh jenny...
age 16: the discovery of abercrombie & hollister. i was still too fat to wear most of their things but this marked the transition.
age 17: found the treadmill. 40 lbs later i was dipped head to toe in a&f and hollister.
age 18: still dipped. but discovered urban outfitters... the beginning of what would become a major obsessions & lifestyle.
age 19: the move to the big city without my mom telling me what i can and cannot wear allowed me to really experiment. i really liked big titties at this point.
age 20: finally found my style. basically, i don't care. i wear what i like but i lean more towards neutrals. and olive green is a neutral to me. but my favorite stores are urban outfitters, lf, etc.
age 21: well we'll just have to wait and see won't we?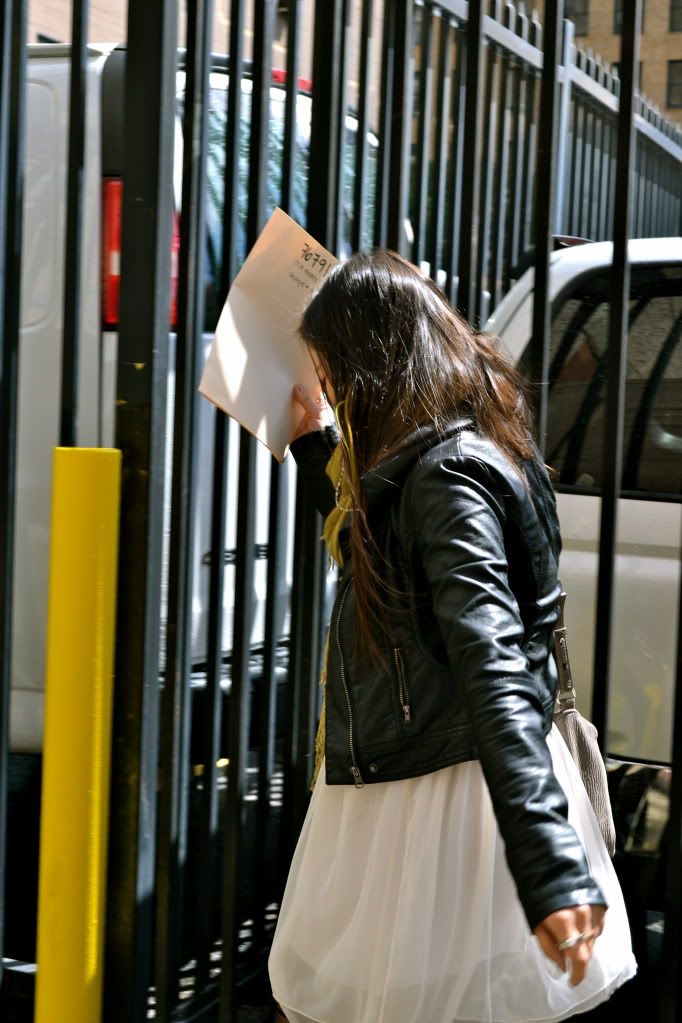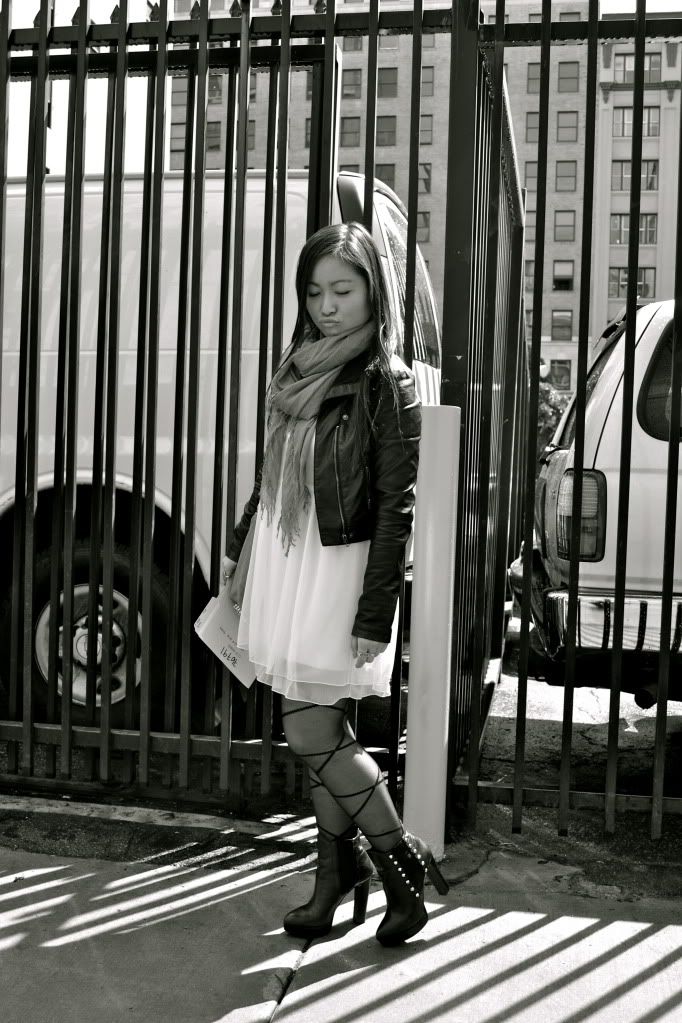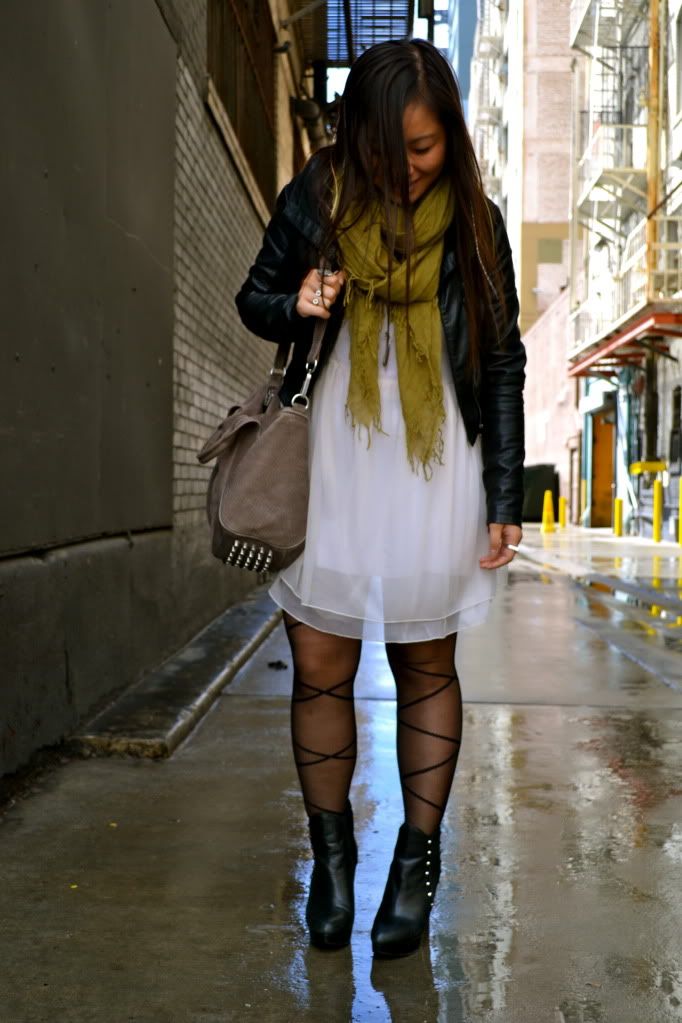 free people dress/h&m jacket/urban outfitters tights/michael kors shoes/alexander wang bag/chan luu scarf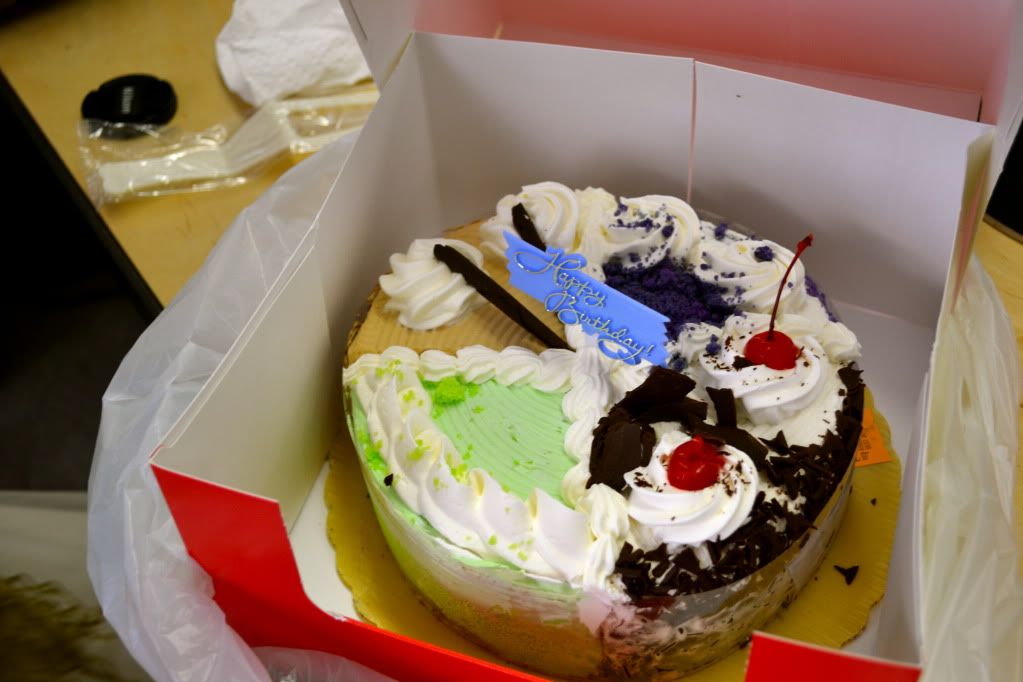 jamison brought me cake! <3 so sweet :)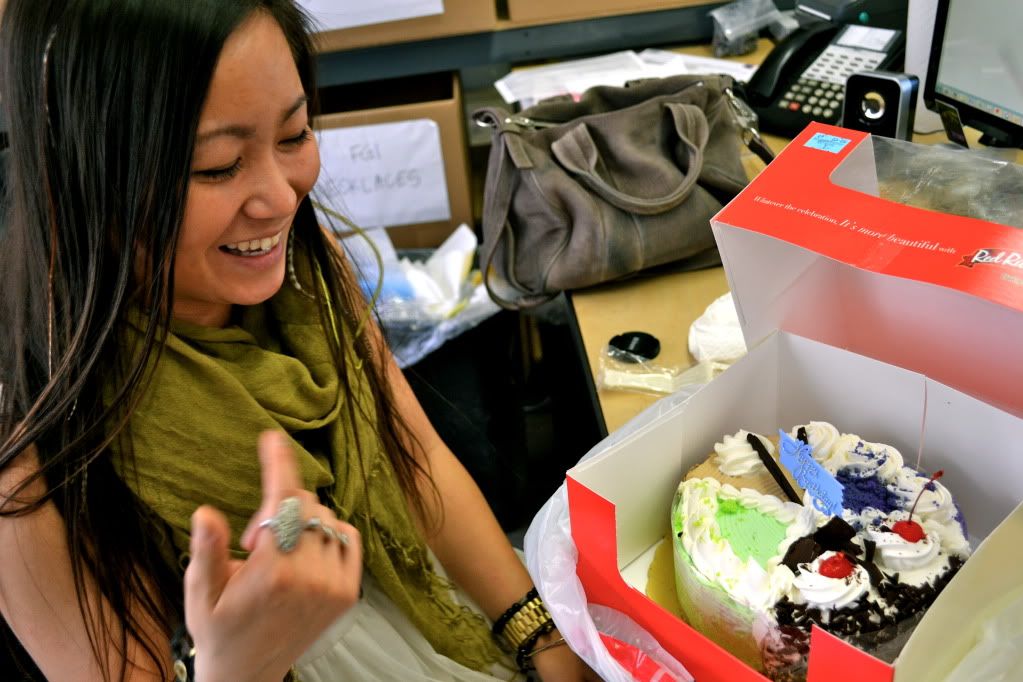 dinner @ cheesecake after a 10 page essay final...
snazzy
to an amazing new year...
.jennybean.