did i grow up according to plan?
and do you think you i'm wasting my time
doing things i wanna do
but it hurts when you disapprove all along
and i try hard to make it
and i just wanna make you proud

and you can't change me
cuz we lost it all
nothing last forever
sorry i can't be perfect
i miss simple plan. sorta.
today was a crazy busy day. i made 200 dollars this morning yardsaling my clothing. yes if you missed it, you surely missed out. hahaha. i say that somewhat sarcastically primarily because you def missed out on my $2 armani merch as well as this HANDSEWN JENNY original sequin skirt/top/catastrophe.
some girl hit my car today. now i get to deal with more insurance crap. the thing about LA drivers i they drive like they're drunk all the time. i mean really. how do you like NOT see the car in front of you while you're changing lanes. like really? girl please. she was also female. that might have something to do with it. or the fact she's from florida. not that i have anything against them. still wishing all out of stater will get the fuck out of cali. you're crowing up my street space and HITTING MY CARS. i was actually very kind to her seeing as i've hit my fair share of cars and told her it wasn't a big deal and to not worry about it. that does not sound like me. peculiar...
weather has shaped up tremendously. hallelujah!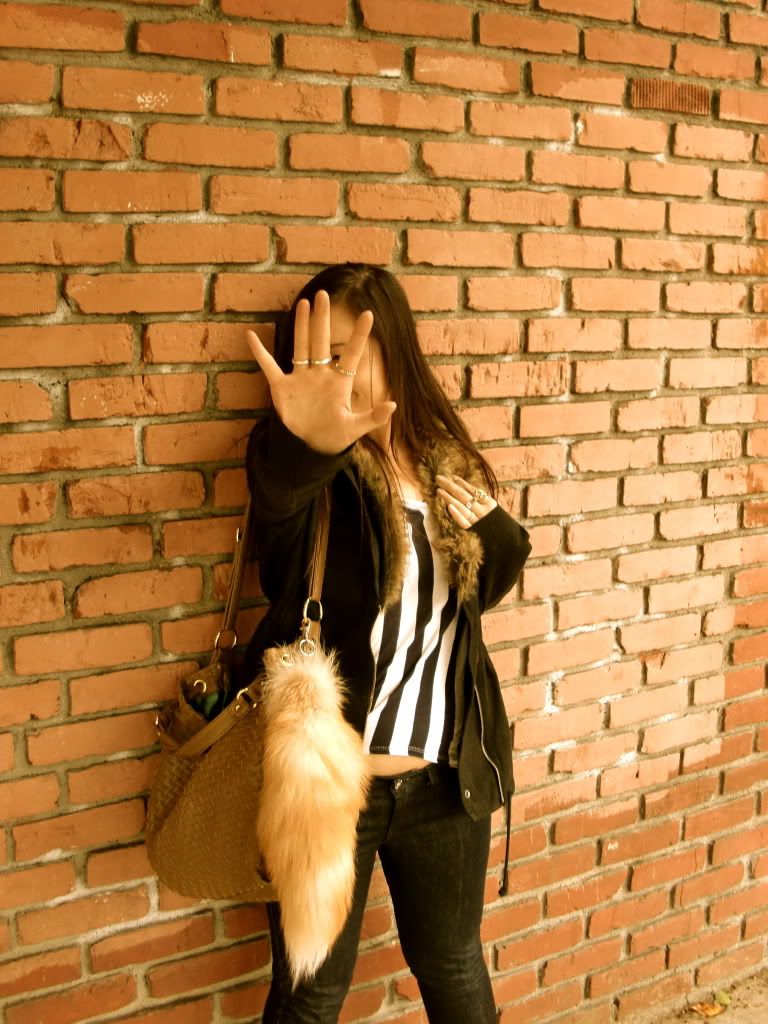 william rast jean/brandy melville top/urban outfitters top/LF boots/deux lux bag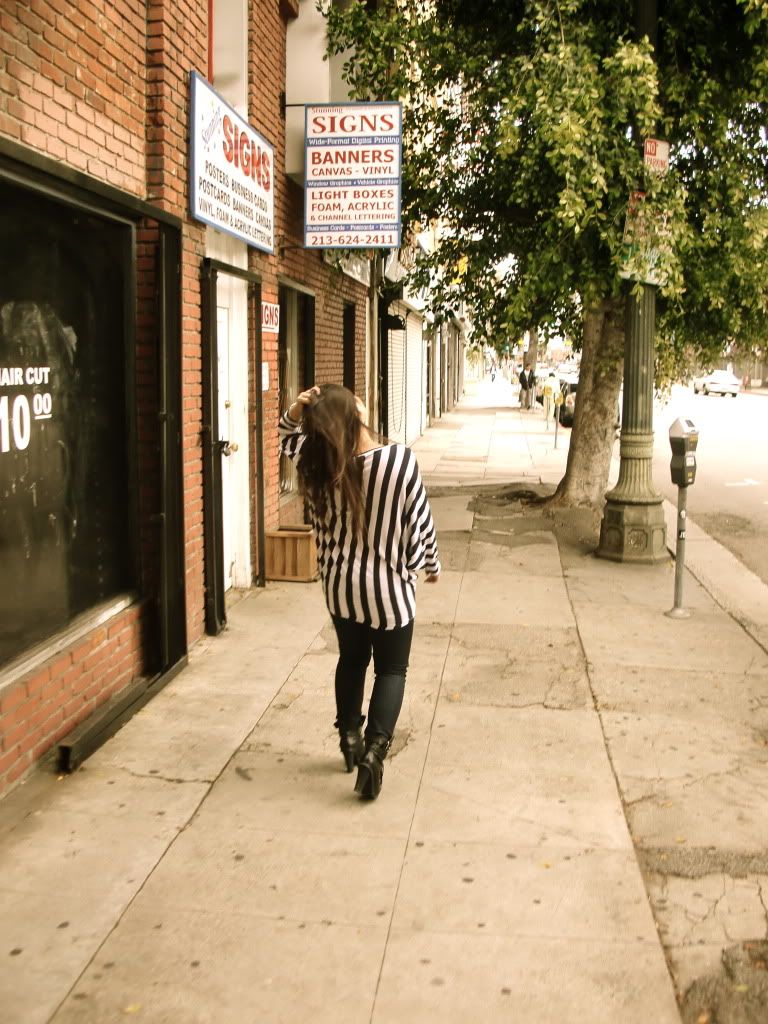 *jenny michelle