some of our easier to identify
look me in the eye

we all have something that digs at us
at least we dig each other

if i turn into another
dig me up from under what is covering
the better part of me
currently working very hard to get my headbands up and running.
some days my creativity flows out of control and i can't even make fast enough.
these days it's a little slow. where's my stimulation? i guess i'm most motivated when i'm shopping because i see things that really inspire me. i guess that means more shopping right? makes perfect sense.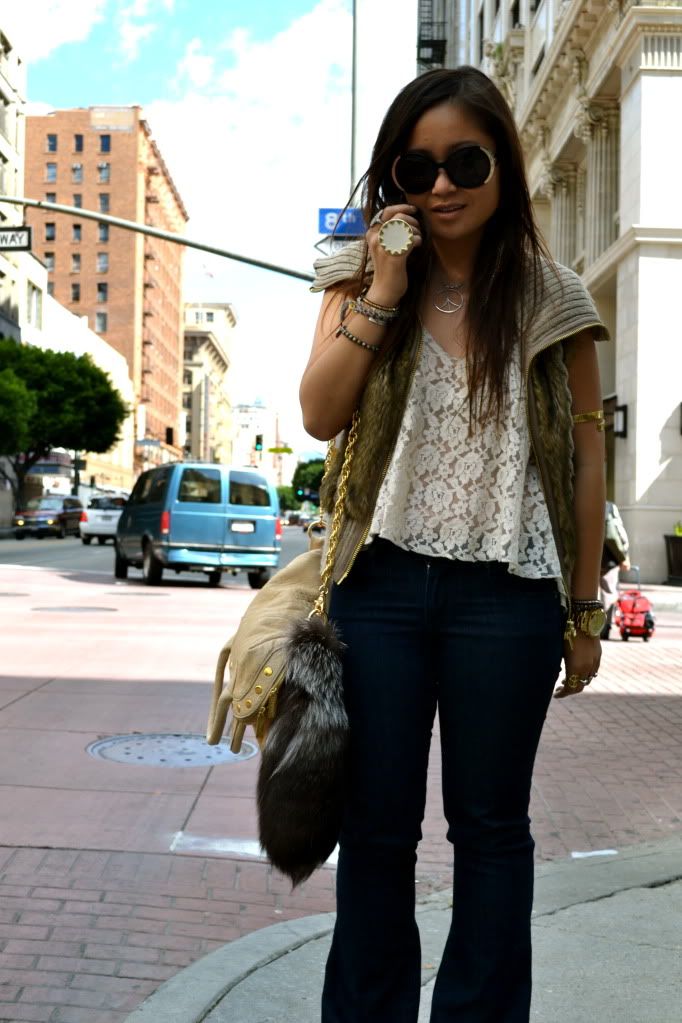 jcompany jeans/hot topic... top/armani exchange vest/jeffrey campbell woodies/hammit bag/house of harlow sunnies/chan luu jewels
bringing life into this world. one strawberry and tomato plant at a time.
sonrisas por el sol,
.jennybean.