"i've been high
i've been low
i've been yes
and i've been oh hell no.
i've been rock & roll and disco
won't you save me san francisco?
i've been stop
i've been go
i've been yes
i've been oh hell no"
there comes a point in life when you simply have to learn to let people go. really.
i've always been persevering. a positive and negative trait all bundled up in a basket of joy. it makes me a very hardworker who will keep on going like the energizer bunny. that aside, it makes me a terrible person. sorta. i guess in the realm of friendships and relationships, the fine line between keep trying to make it work, versus, abandon ship has always been fuzzy for me. yesterday i did not have a very good evening. that's for sure. and when i thought about who do i call? i'm miserable?
it was that moment that i realized that i need to learn to depend on absolutely no one. i guess reverting back to how i was in high school. no more relying on others to help me find happiness. i'm going to be a lone soldier and do that myself. friends can be the greatest but friends once they start making you cry your eyes out for reasons that don't exist, it's time to move on.
i guess to sum up my train of thought... learn to find happiness on your own. at the end of it all, you're with yourself 24/7. the most important relationship you have is the one you have with yourself. don't ever forget to love yourself first because you can't love anyone else without knowing how to love yourself.
that said, what a fucking shitty weekend!
highlights... JOHN ROBIN! lunch & shopping and a reminder that there are truly kind people in the world. lychee pinkberry too. ummm yes please. asian yogurt flavors and i'm sold.
straight to the point. my kind of sign.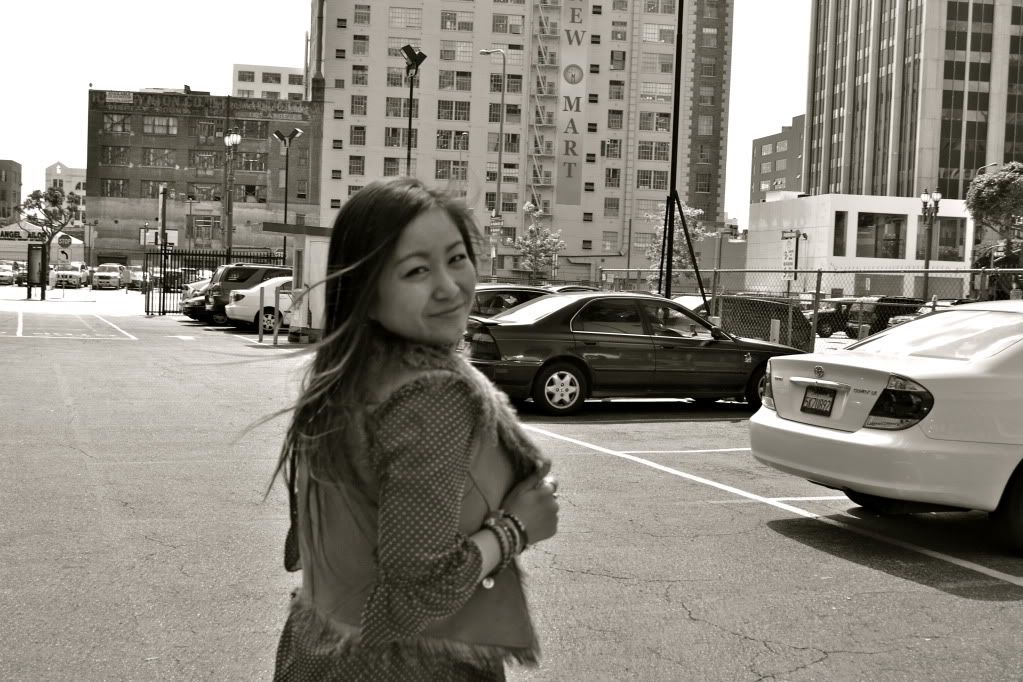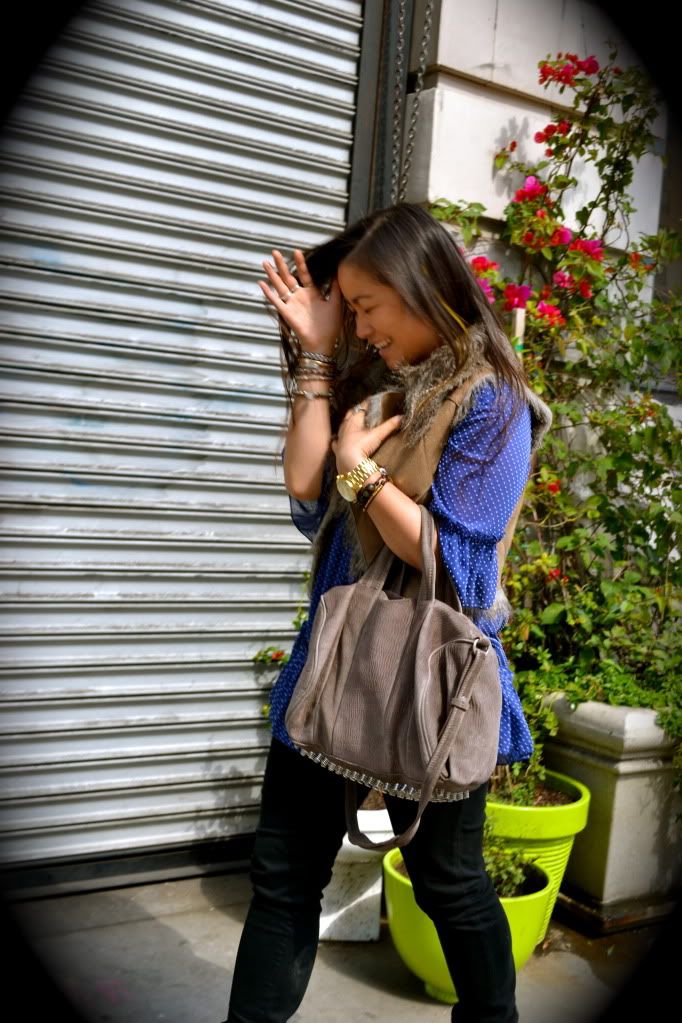 i'm famous. duh. *insert sarcasm*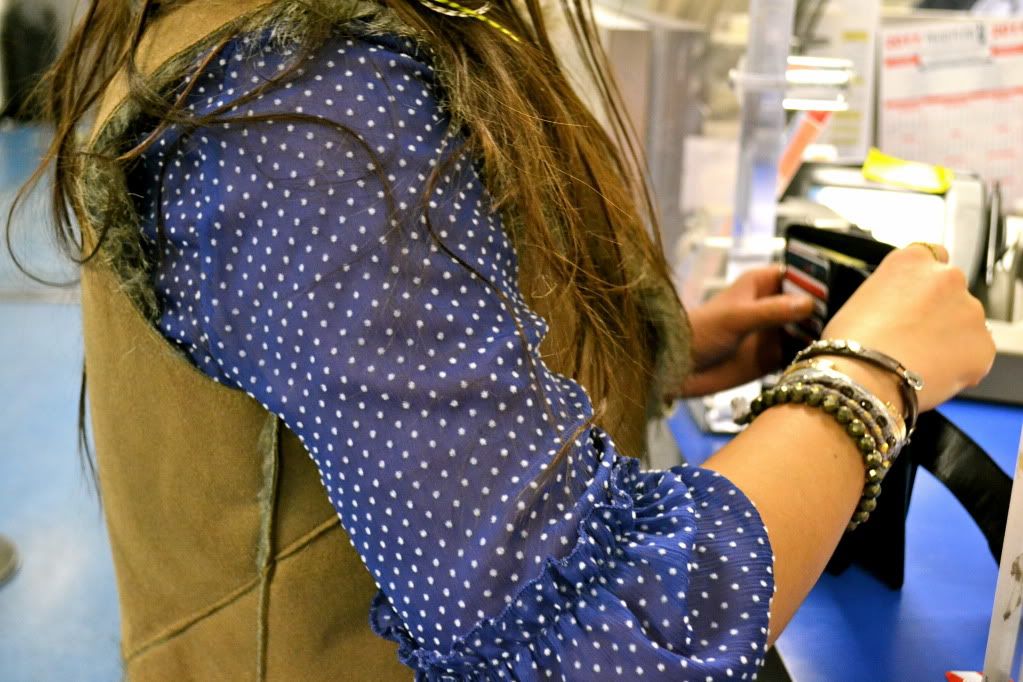 vintage top/vintage fur/paige premium denim jeans/dolce vita boots/alexander wang bag/chan luu jewels.
last days with feathers
i love this artwork. sooooo pretty. how much does that slab of pavement cost? i want it.
.jennymichelle.